This is our design sketch. The mosaic is about 30 feet long, in a big wave-like cutout panel.
The Pike School is an independent school grades K-9 in Andover Massachusetts. Chris Vivier and Vanessa Taylor are the wonderful art teachers there. They invite a visiting artist every few years to create a major work of public art for their school. They found me online, to work with them to create a three panel mosaic mural on the theme of 'Creativity and Imagination' for the big blank wall of their dining room. We worked on the design phase with the students in the spring of 2011, then I did the project prep over the summer, then we created the mosaic together in October 2011.
The students each created a drawing of something they felt expressed the theme, then we selected a bunch and used these as the basis for the composition. Often I draw elements of the design, but in this case, I really just cut and pasted the kid's drawings and traced over them. I felt magic happen as the images assembled, with all the rainbows and funny people and details like dogs dreaming of their bones adding up to a creative, imaginative story about the Pike School's identity as a school that really takes these values seriously. This series of images show how the process evolves. If you have any questions, let me know. I hope you enjoy our project! Thank you. Joshua Winer / November 2012
Starting the placement of the glass mosaic – we follow lines and follow the colors of the sketch pretty closely.
Ever hear of Can-Do Tape?
'CAN-DO!'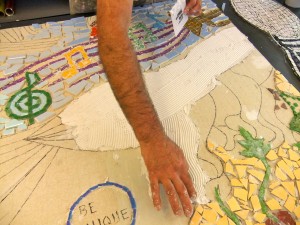 For cementing interior mosaics, Home Depot's got a great product: Acyrlpro. It's strong, kind to kid's fingers, sweet smell, and a nice low price!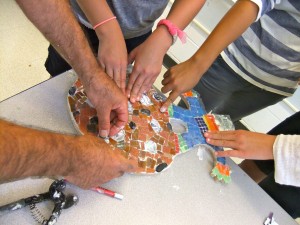 Lots of hands make the work go fast.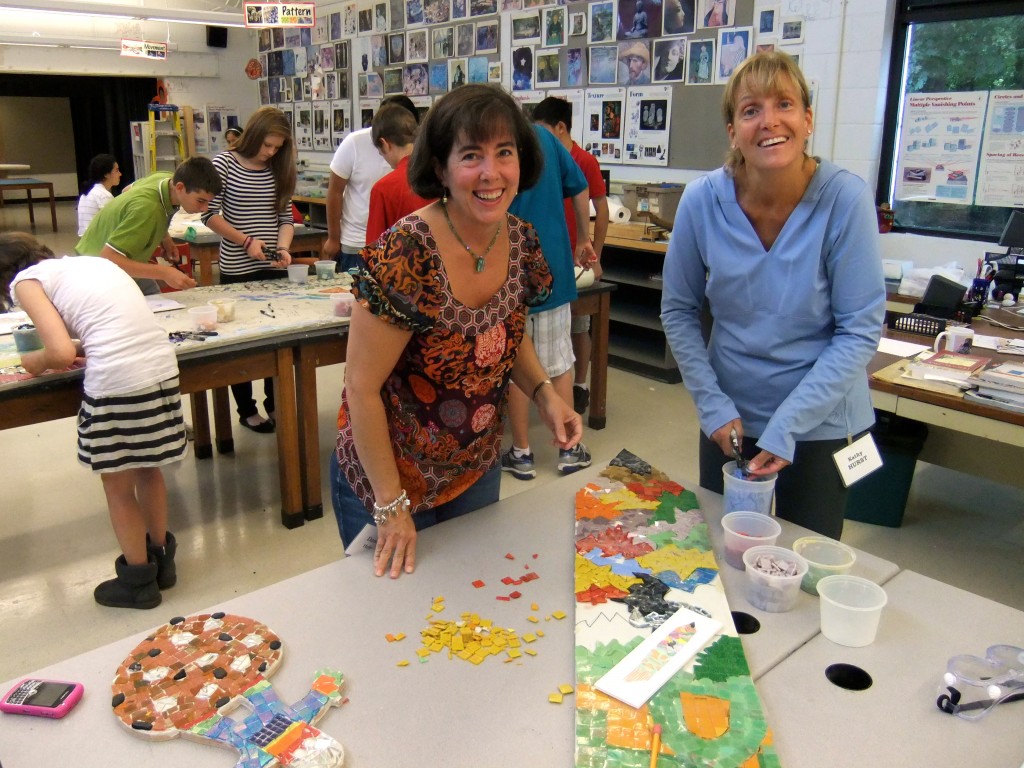 Parents and teachers are always a big part of the work in the classroom – they love it just as much as the kids!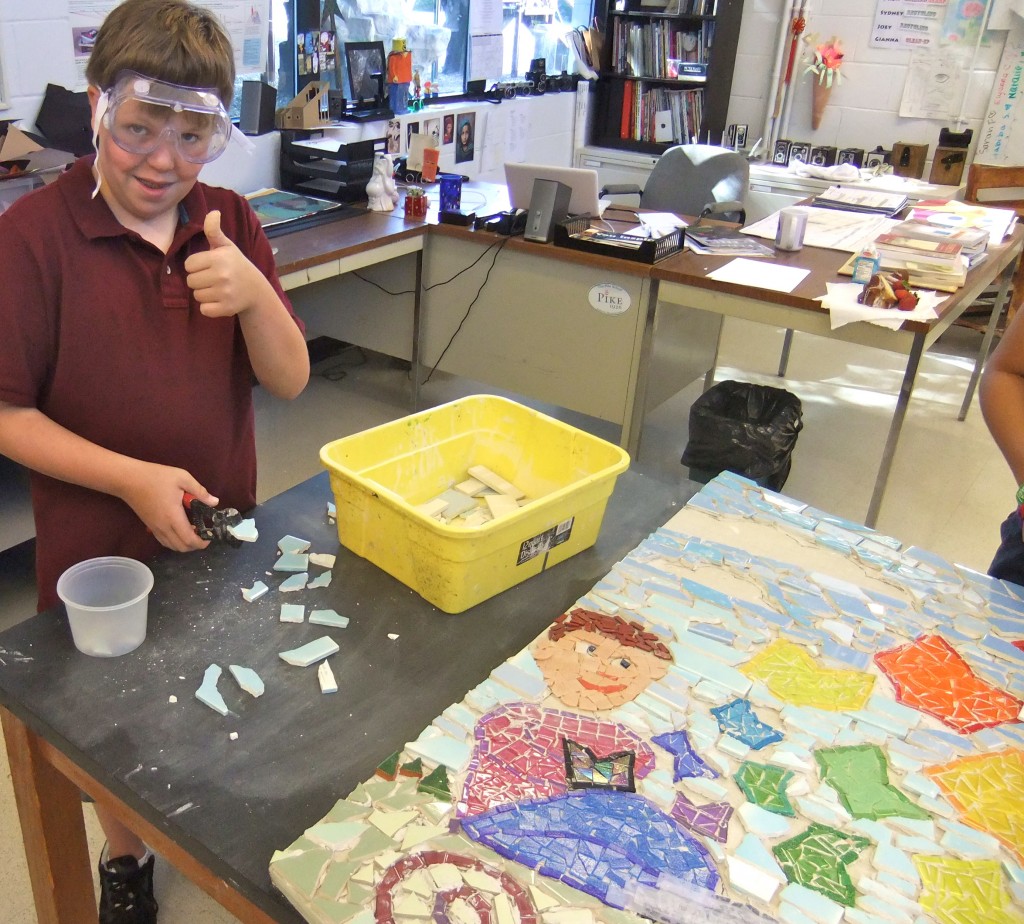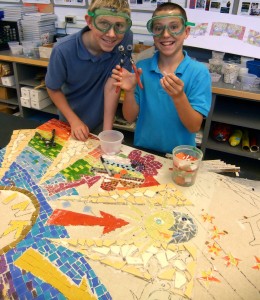 Goggles are always make a popular fashion statement…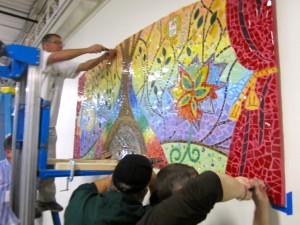 Installation was done by our talented parents, after school. I've learned lots and lots about hardware and tools. We are getting really good at this step.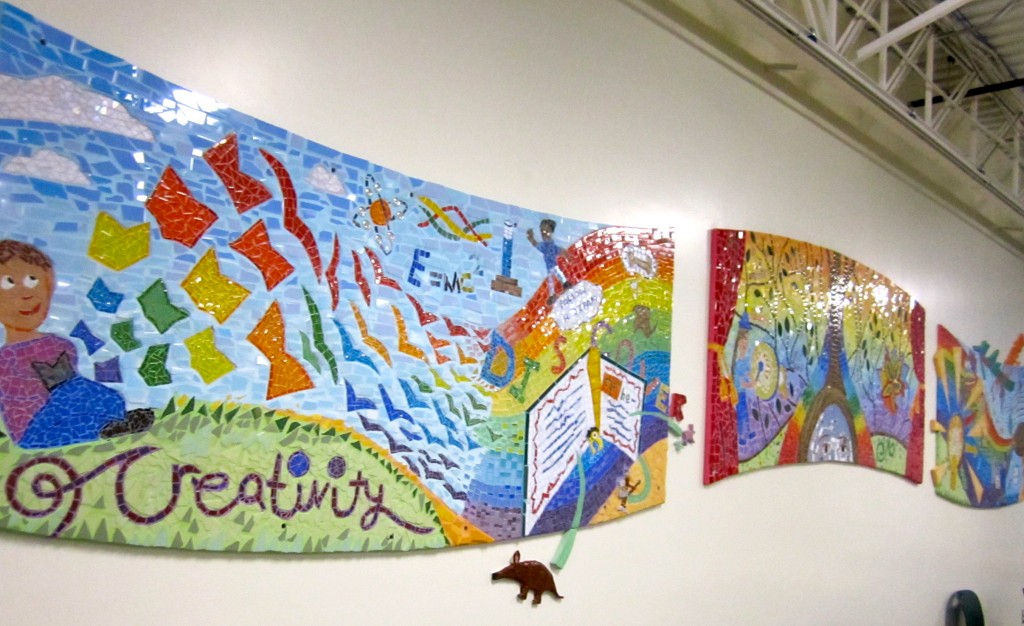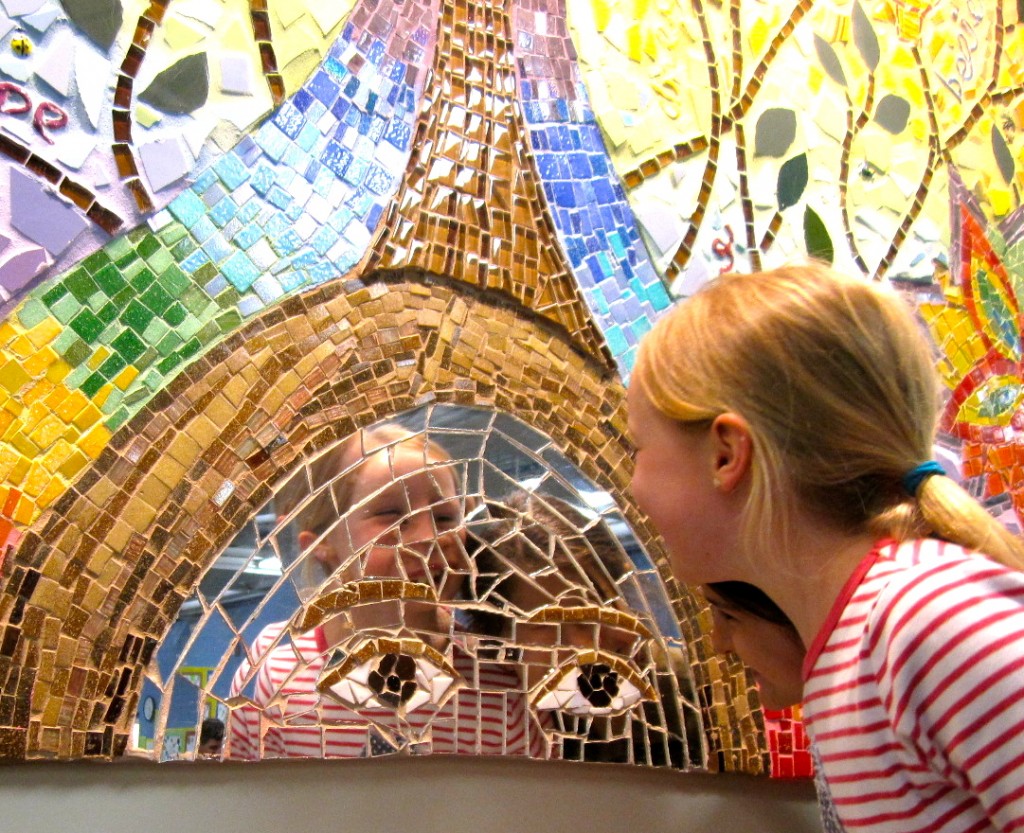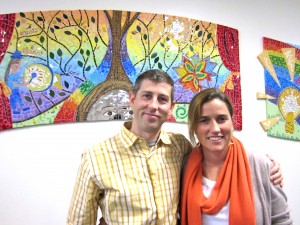 Chris and Vanessa, the wonderful art teachers! You two both rock!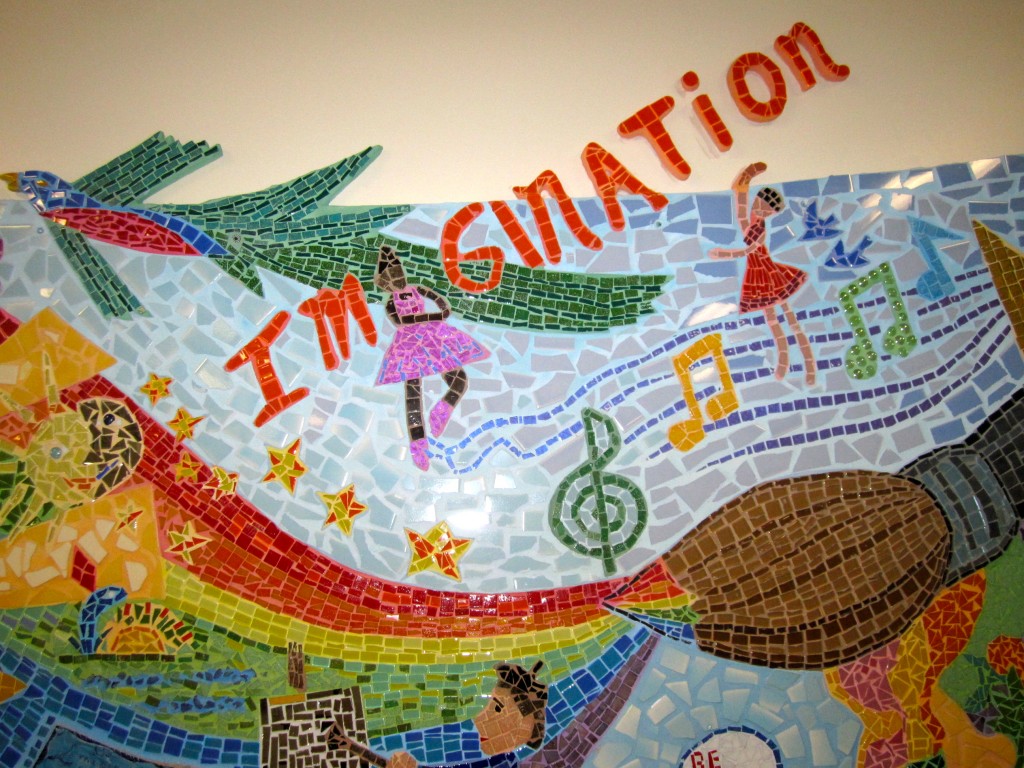 One last detail: Imagination – a quetzalcoatl in flight, a ballerina for the letter A, a paintbrush painting all of this in a big rainbow – yay!